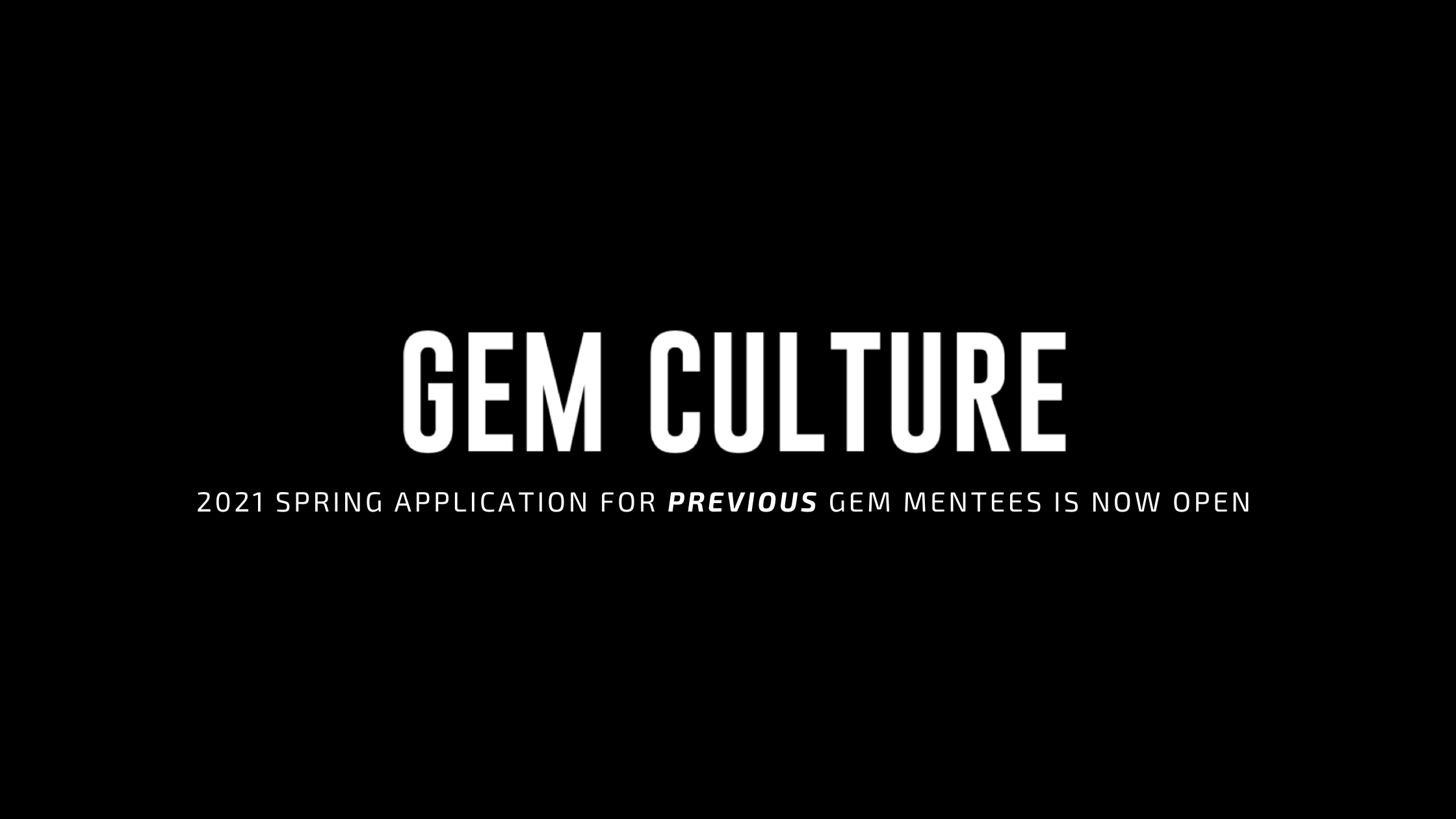 The application for the 2021 Spring Semester and Programming Year is now open for previous GEM Mentees. Priority is given to our previous GEM Mentees who demonstrated great character and attendance in previous sessions. Additionally, they are given an additional week to apply and priority seating.
Priority Applications Opens for previous GEM Mentees: December 9th, 2020 
Applications Closes: December 23rd, 2020
What To Expect:  
APPLY: Apply online via our website when application opens on December 9th.  
INTERVIEW: Once you apply, we will call you to set up an interview.  
GETTING ACCEPTED: We will reach out to you to let you know if you have been accepted. You must commit to Spring and Fall term/Summers are optional.  
ORIENTATION: Once accepted, you and your parent/guardian must attend our Virtual Orientation on January 16, 2021.  
THE SEMESTER BEGINS: January 22, 2021  
ANNUAL MEMBERSHIP FEE: There is an annual fee ($75) due upon acceptance into the program.  
SPOTS ARE LIMITED: Limited Seats and Scholarships available.
Got a friend or know a youth that wants to join the culture?
Application Opens for New GEM Mentee Recruits: December 16, 2020 (subject to spots available)