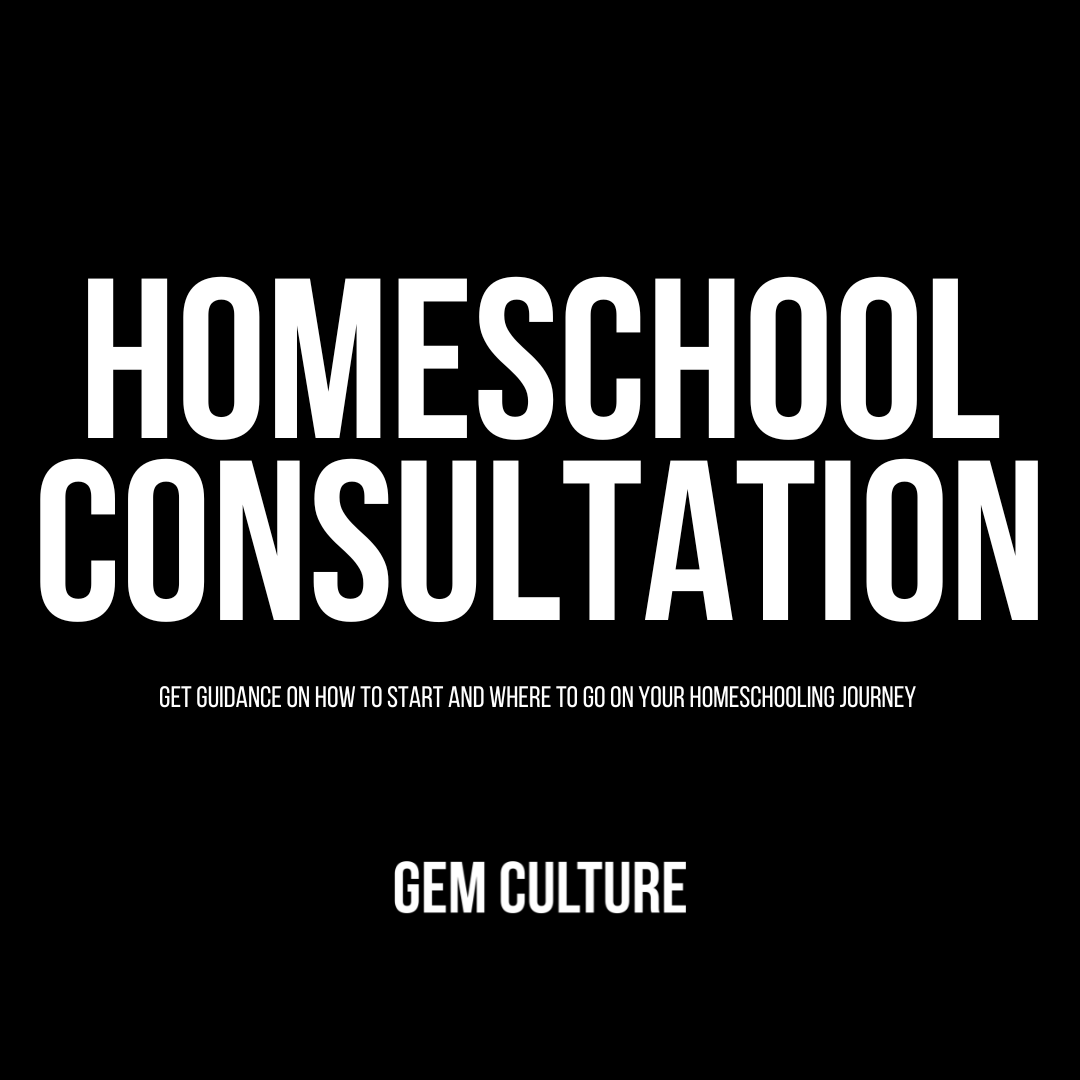 We have decided, with deep regret, that we will hold off on opening our homeschool courses with GEM UNIVERSITY for the 2022-2023 school year. As much as we would like to serve our community in this way, it takes a lot of work and commitment from other individuals to do so. Considering GEM CULTURE SESSIONS, our mentorship program, we've decided to continue to keep our focus there and to continue building an exceptional program with the youth that we serve currently. Quality over quantity. When all ducks align and the timing is right, we will most certainly present to you and to stay, GEM CULTURE UNIVERSITY.
In the meantime, we are proud to continue moving forward with our homeschooling consultations to help those of you that may be interested in receiving support for your child(ren)'s homeschool journey. Navigating homeschooling can be a bit scary and overwhelming considering the fact that it is new and, often times, unchartered territory. We get it. Nevertheless, whether you are continuing, just starting out or coming to the end of your homeschooling journey, we are happy to guide you through this process, meeting you wherever you are, with excellency due to our leaderships' experience as homeschool parents.
So, if you are journeying the homeschool experience this school year 2022-2023 but have no idea where to start, the next move to make or just need some clarity and/or resources, give us a try. We are sure to help you to navigate this next journey with confidence!
Click here to learn more and to schedule your consultation