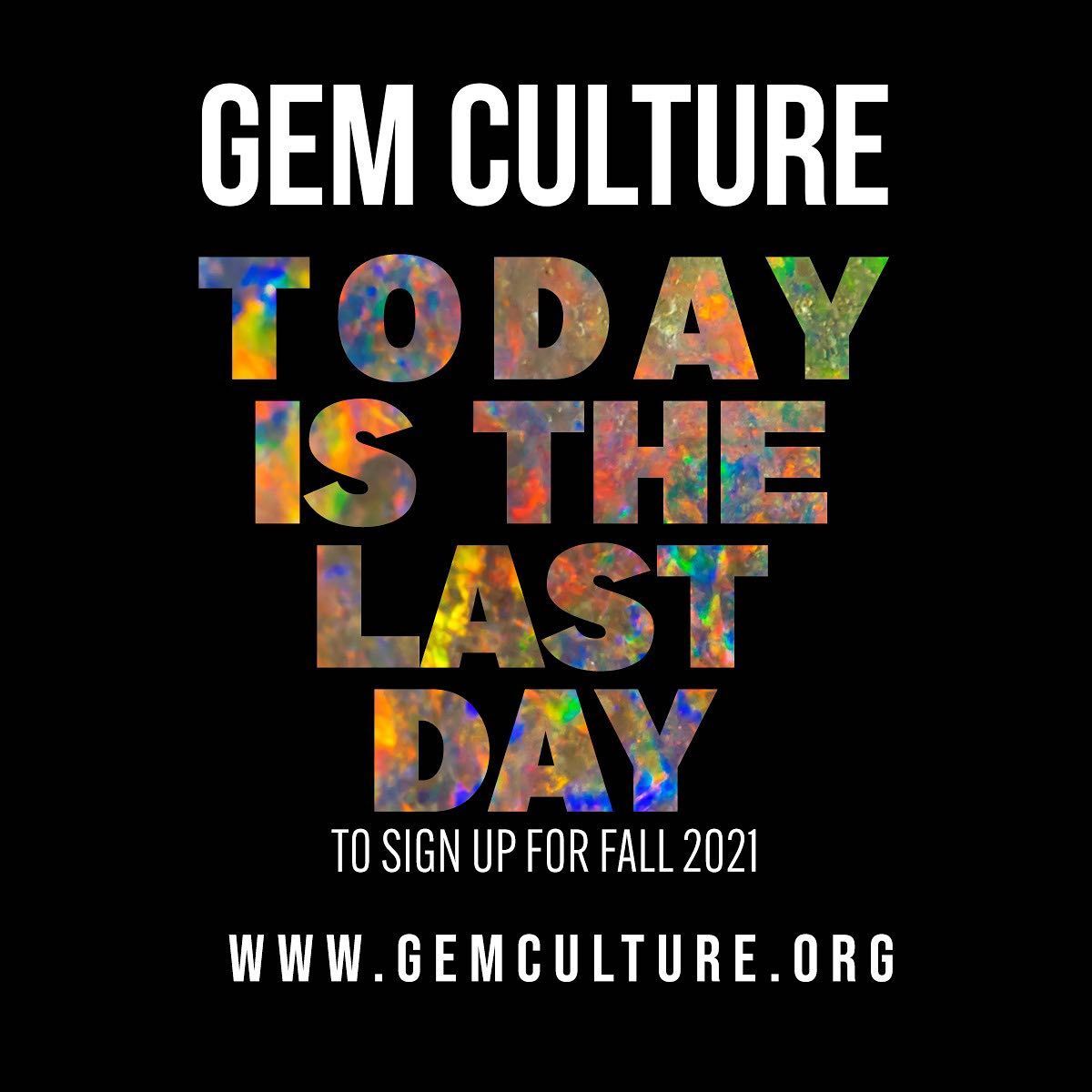 GEM CULTURE 2021 FALL SEMESTER  
GEM CULTURE presents its 2021 Fall Semester for GEM CULTURE Sessions, a hybrid experience, designed to guide youth of Miami-Dade and Broward counties, ages 13-18, successfully through the transition into adulthood. With every semester, we grant access to the tools that they and their families need in order to be successful while diving deep into a topic that will be beneficial for their overall development.  
This Fall, GEM CULTURE, is bringing you custom programming and conversations on the topic: social remediation. We will explore the depths of self-esteem, how to develop and maintain it and how external factors could have an adverse effect on it such as social media and peer pressure. The Fall Semester is filled with interactive presentations, discussions, meet-ups and community service opportunities as well as visitation from invited leaders and pioneers from our community who are experts in their field and could provide further insights on the different facets of social remediation.
Application closes on Tuesday, August 24th, 2021 at 11:59 p.m. Applicants will be notified via phone and email of their acceptance into GEM Culture's 2021 Fall Semester by Monday, September 6, 2021.  
For more information, questions or support, please contact: info@gemculture.org