We expected a good turn out and that is exactly what we got!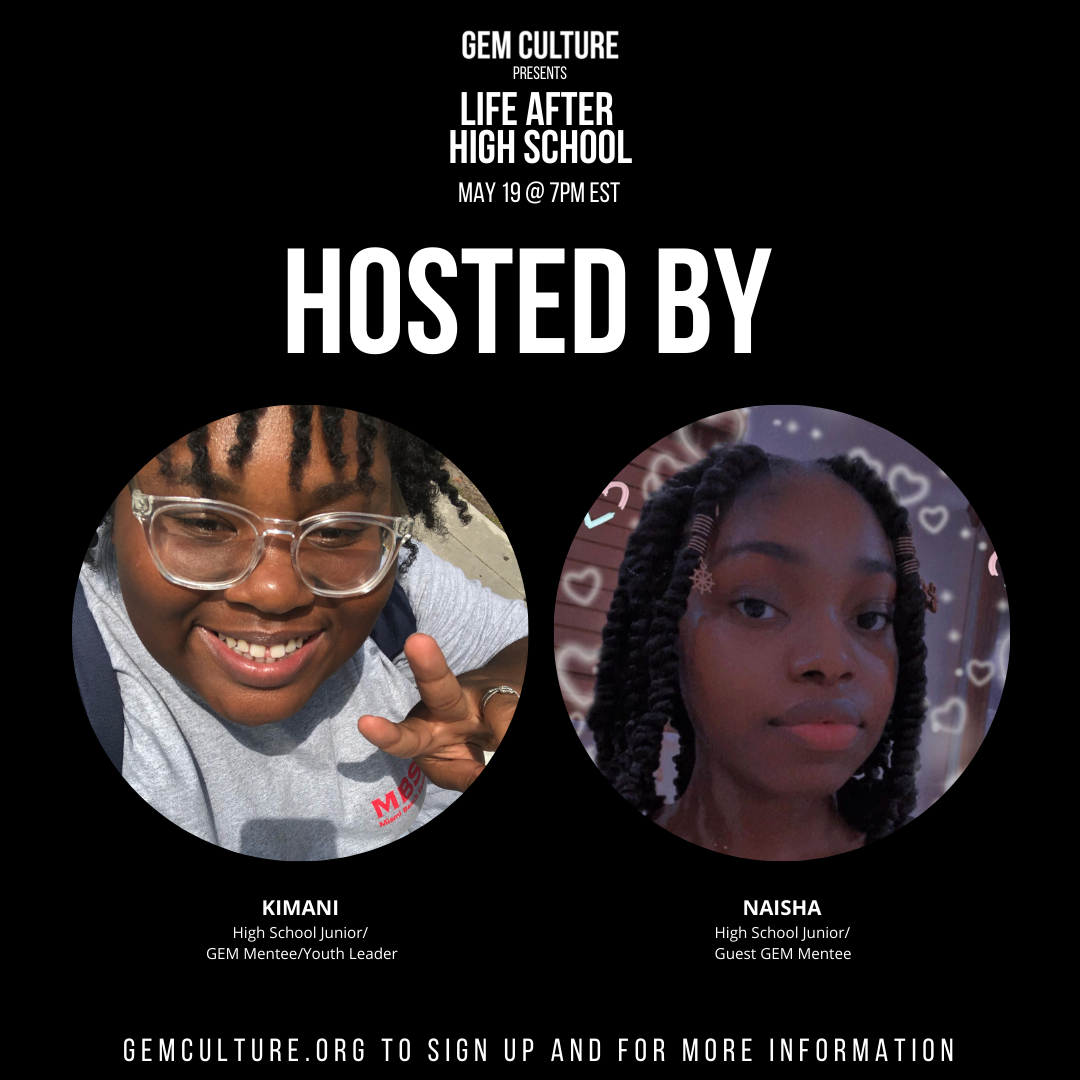 Thank you very much to our hosts, Kimani (GEM Mentee) and Naisha (Guest GEM Mentee)!!!!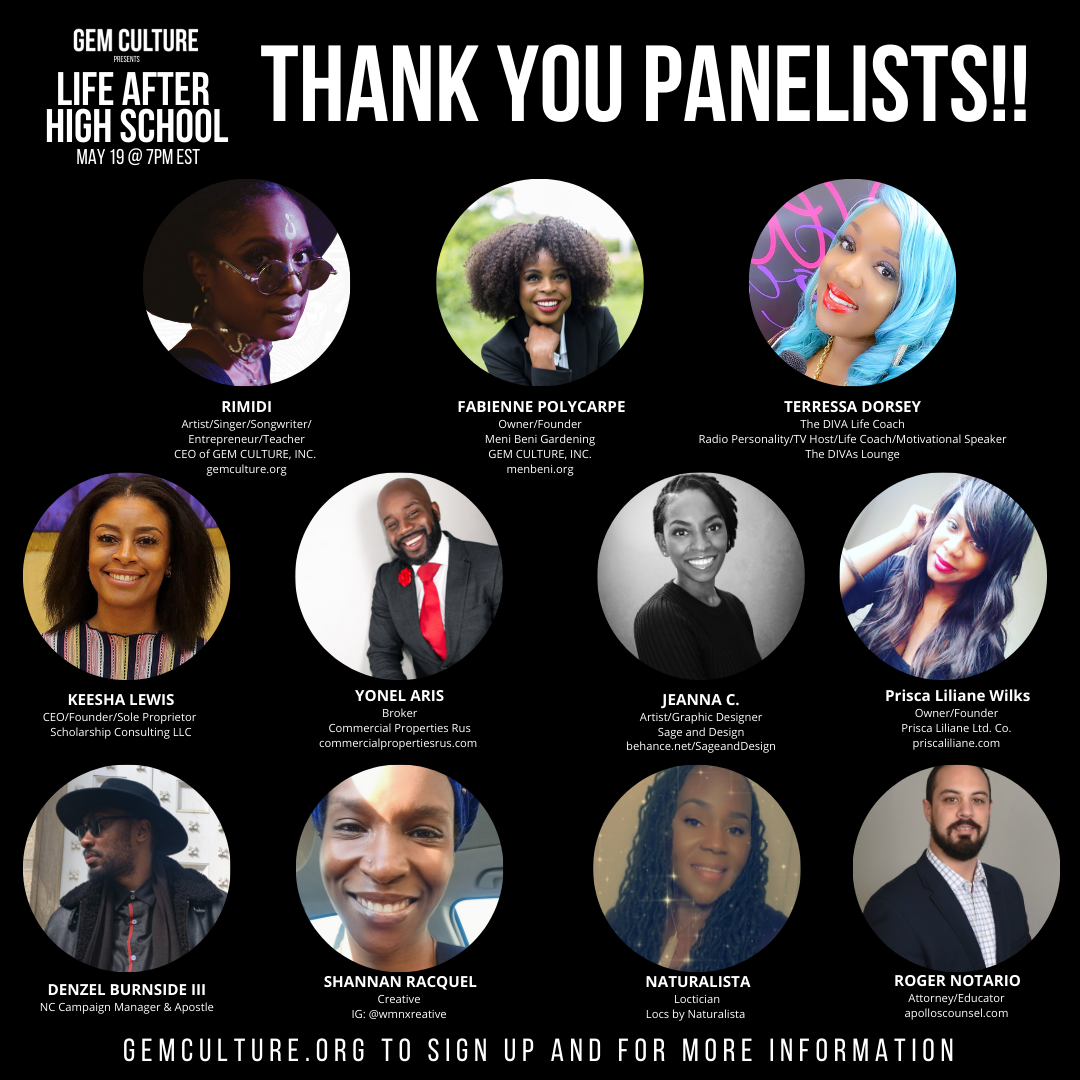 We are also very thankful for all of the panelist, parents, youth/young adults and community supporters for showing up and showing out! The information provided was very critical thus we are very elated to have been able to create a space to explore it. We implore you to take a moment to watch the video as there are many GEMS dropped here. If you are a high school student or a parent of one, you will surely find one here for you. Don't believe us? Find out for yourself.
If you missed this one, definitely join our mailing list and visit our website often to be kept in the loop of what's happening here at GEM CULTURE, INC. 
And we're out!
Peace and Love,
The Culture