GEM CULTURE   
and friends   
PRESENTS:   
LIFE AFTER HIGH SCHOOL   
a candid and interactive virtual conversation exploring  
the different pathways that are available to take after high school.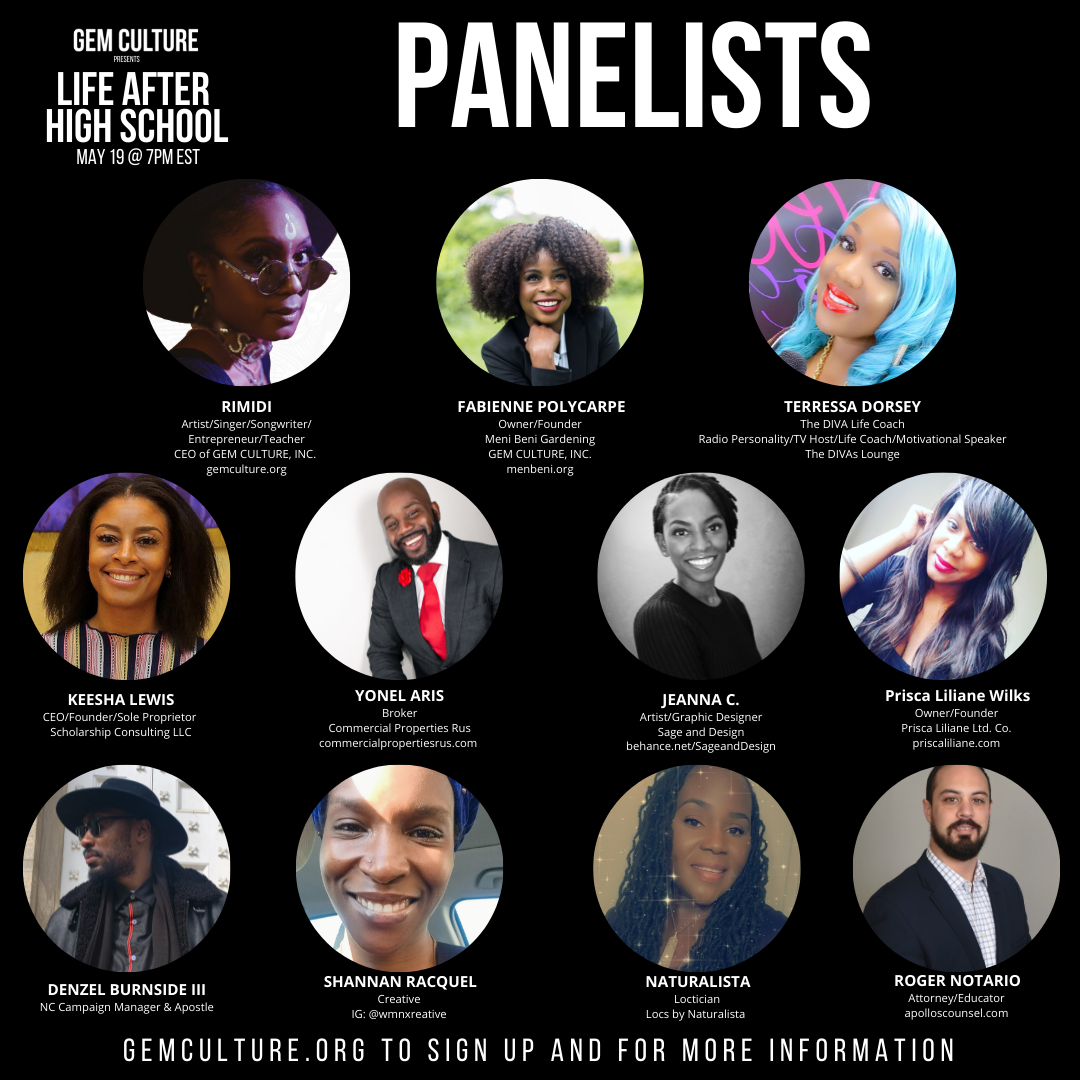 Date: TONIGHT --- Thursday, May 19, 2022   
Time: 7:00 - 8:30pm EST   
Location: via Zoom 
Click here to register and to gain access into the conversation.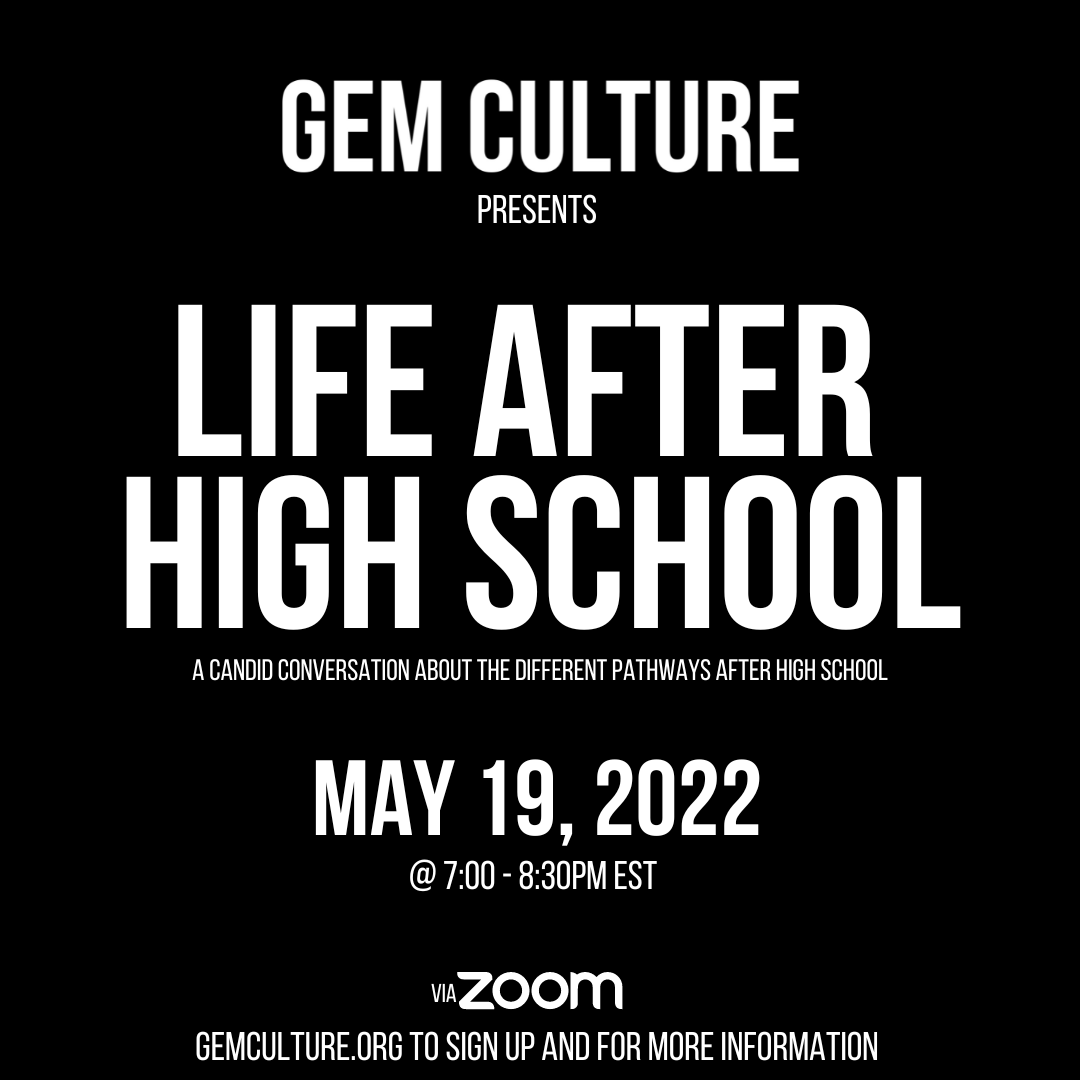 GEM CULTURE is a non-profit youth organization based in Miami, Florida providing life development to BIPOC teenagers, ages 13-18, ensuring their successful transition into adulthood.   
All inquiries should be sent to: info@gemculture.org   
Website: gemculture.org