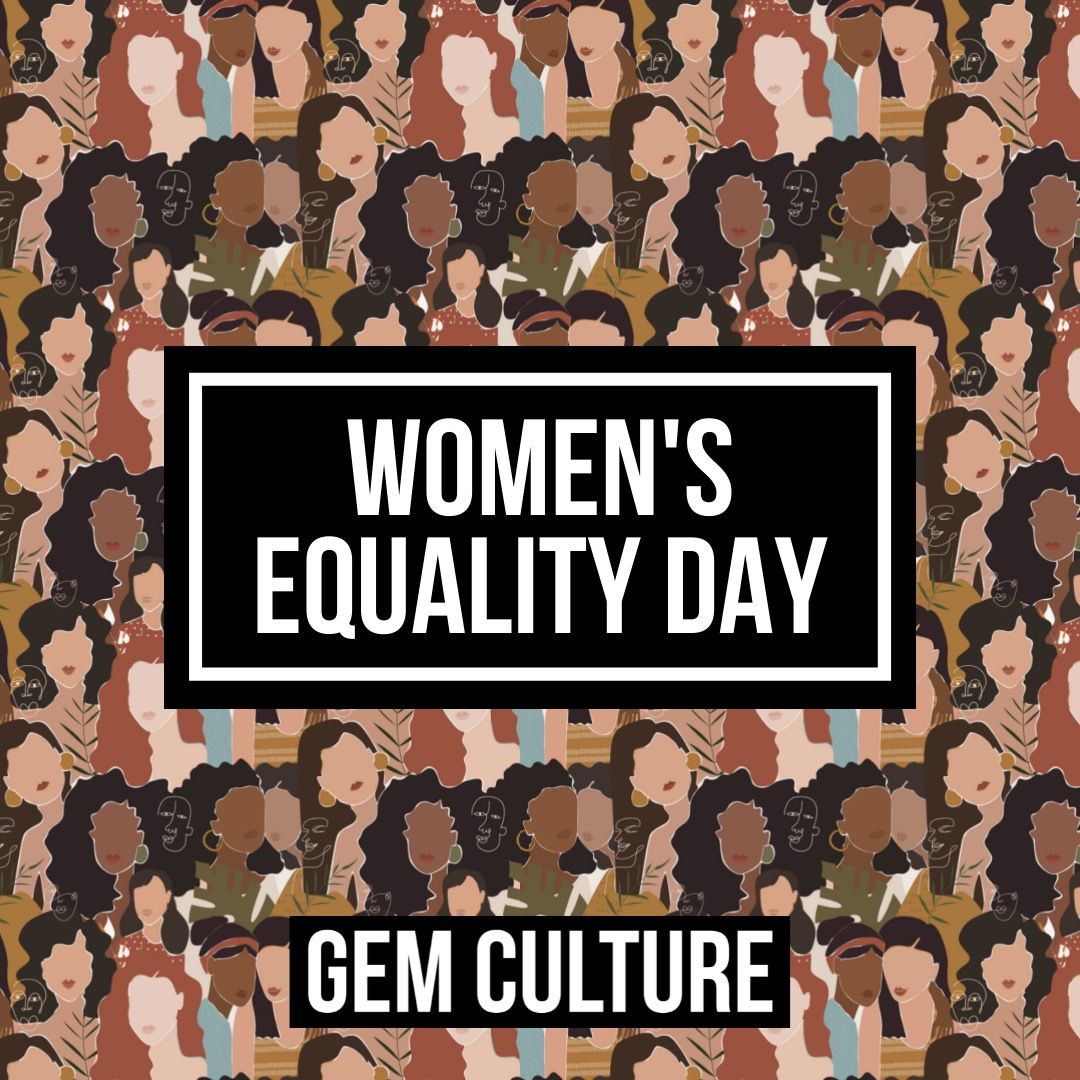 Here at GEM CULTURE, we honor our ancestors and those who came before us and have paved the way to be able have access to the life that we have and live today. With that being said, today is Women's Equality Day; thus, we want to give thanks to all of the women pioneers of the past and of today for making the sacrifices necessary to live a life that is equity filled. All women and people of all kinds deserve to be treated as equals and to have the same opportunities and access to resources as everyone else!
As a organization led primarily by women who identify as either, black, indigenous and/or a person of color, it is important that we first, pay homage to ourselves for our dedication to servicing the youth of our community; but even more important, to those women before us whom made it possible for us to be able to do this.
Check out this article written in 2020 about Women's Equality Day by the Department of the Interior:
"On August 26, we will celebrate Women's Equality Day and mark the Centennial of the enactment of the 19th Amendment, which said, among other things, that "the right of citizens of the United States to vote shall not be denied or abridged by the United States or by any State on account of sex". This historic event was the culmination of the decades-long struggle of courageous suffragists determined to shape the course of our Republic. On Women's Equality Day, we commemorate the efforts of those groundbreaking activists, celebrate the remarkable achievements of women, and reaffirm our commitment to equality under the law. 
Although the 19th Amendment was ratified on August 18th, 1920, it was not until its certification by proclamation – meaning that it had been ratified by a two-thirds majority of states - a week later, on August 26, that it was officially enacted. Women's Equality Day reminds us of the hurdles overcome by the heroic women who faced violence and discrimination in their efforts to continuously advance the Women's Movement..."
In what ways do you acknowledge and honor the women who came before you?
Click here to read full story and details.