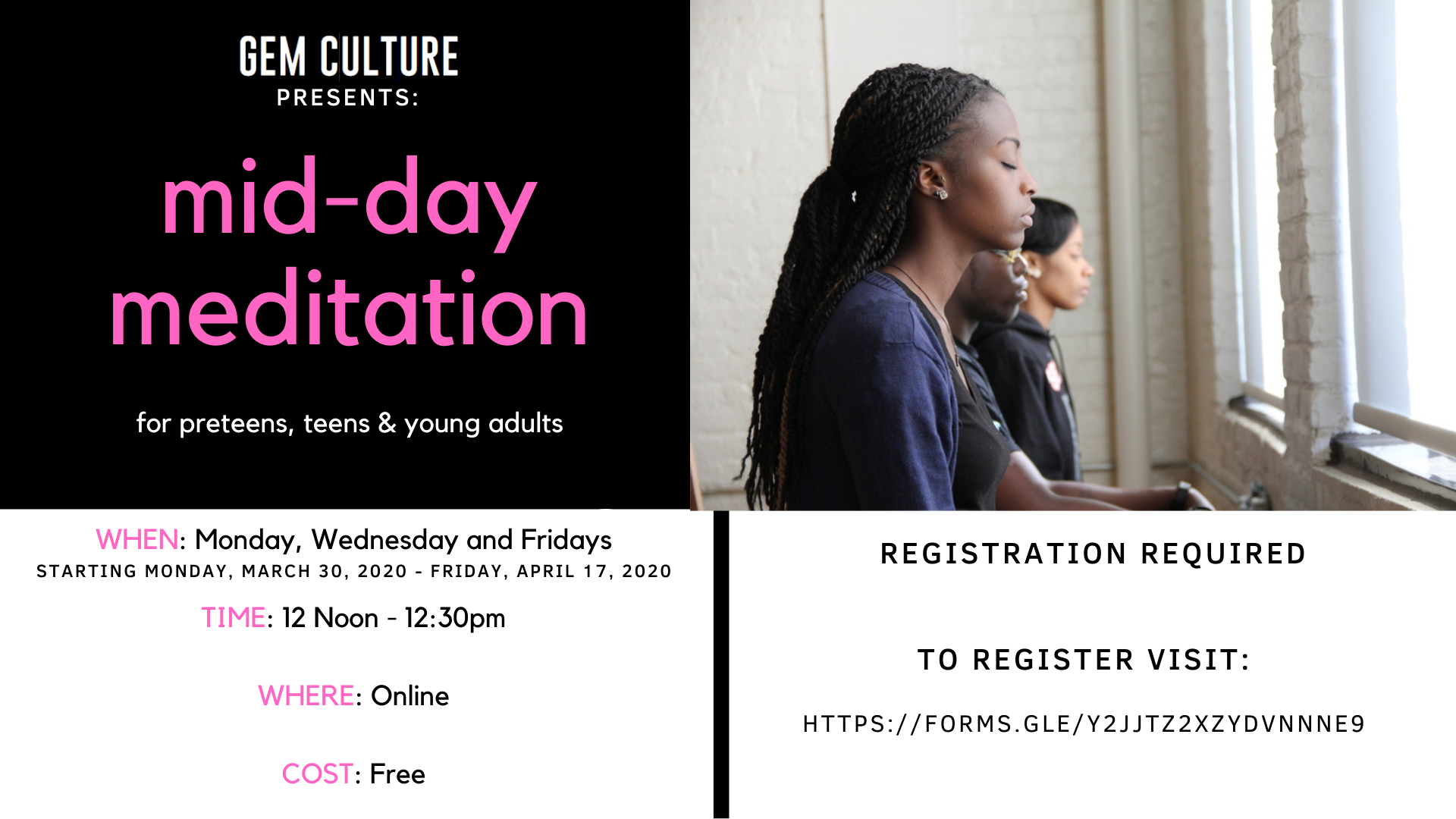 In response to COVID-19, GEM Culture, Inc. is offering free meditation sessions to preteens, teens and young adults to assist and teach them meditation techniques that they may use during this time and whenever needed. 
Mid-day Meditations sessions will be offered online via Zoom. Upon completing the registration form, a link to attend the online sessions will be sent to the email address provided. All participants must have an electronic device with internet access to attend sessions. In the event a child does not have an electronic device, they may participate via phone. We highly encourage the use of electronic devices with internet access in order to maximize the full experience offered via video conferencing.
SESSION DATES:  
Monday, Wednesday and Fridays starting Monday, March 30, 2020 until Friday, April 17, 2020. 
SESSION TIME: 
12 Noon - 12:30pm 
SPACE IS LIMITED. 
When completing the registration, please be sure to check that your answers are correct before submitting. Please note that the application will not save and must be completed in one sitting. Any registrations received within 24 hours of a scheduled session may be subject to waiting until the next scheduled session to begin and attend sessions. 
To register, please visit: https://forms.gle/M2ZaUxD7txND8iGz6
For more information, questions or support, please contact: info@gemculture.org