About
WHY DO WE EXIST?
Traditionally, marginalized youth are challenged when navigating life and are critically disadvantaged when competing with their peers in other groups due to the lack of knowledge, access, mentorship and resources available to them and their families. 
GEM CULTURE is a non-profit youth organization based in Miami, Florida designed with the sole purpose of creating safe spaces for BIPOC teenagers, ages 13-18, that enhance their quality of life and the world around them, ensuring their successful transition into and beyond adulthood. Those that we serve and their families, identify as Black, Indigenous, and/or People of Color (BIPOC). The uniqueness of our existence is that the majority of the GEMS that we serve and attract are primarily free-thinkers, creatives and innovators who are supported in a space in which they may thrive. 
We offer a holistic approach to their successful transition into and beyond adulthood by offering knowledge, fundamental life skills, connecting them to resources and by helping them to develop a sense of self. Our programs are designed for the sole purpose of breaking generational patterns and to equip them with the tools that will allow them to confidently navigate life successfully.
We believe it takes a village to raise a child so we've created a community in which we work closely with their families to support the overall development of their child. Because we believe it takes a village, we partner with individuals, businesses and organizations that are experts in their industry to share their knowledge and expertise with our youth. We also use a model in which our mentees become mentors, paying it forward, breaking the cycle and creating new ones that reflects a new narrative and the advancement of blacks, indigenous and people of color.
MEET THE TEAM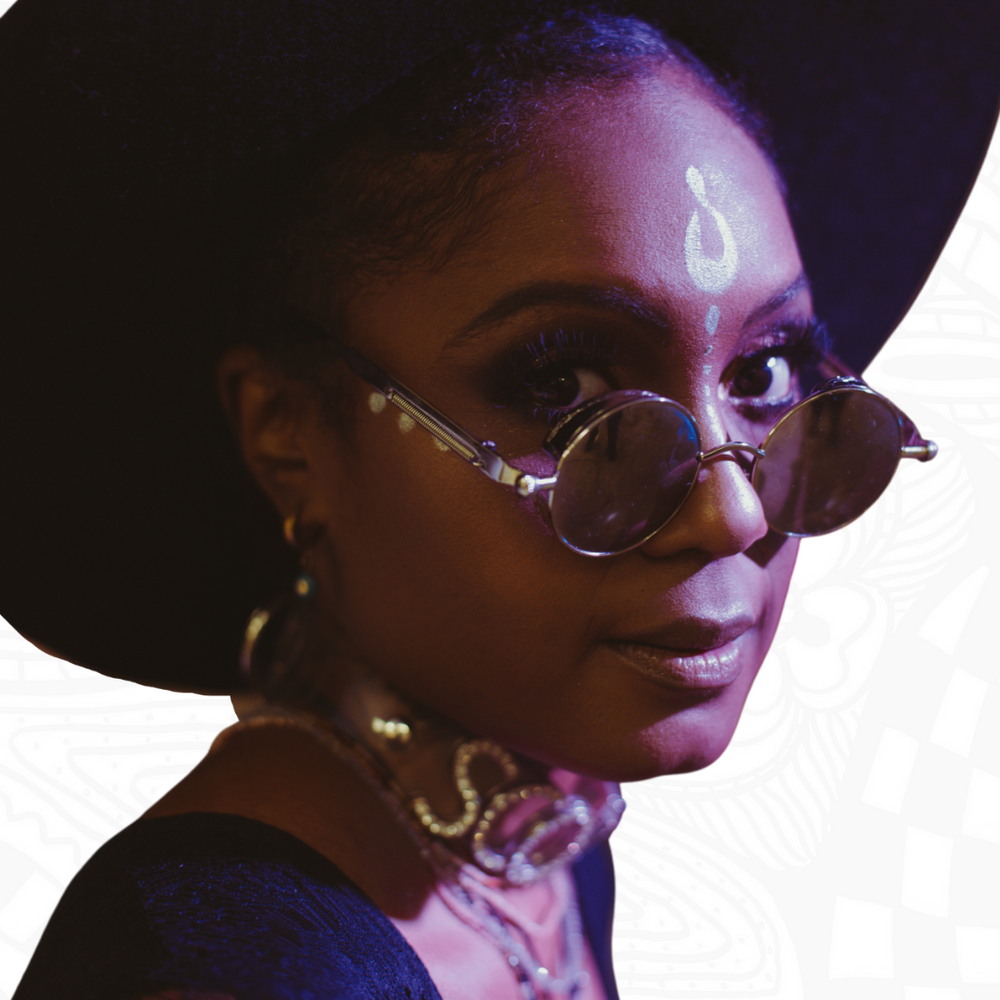 Shawnnette "RIMIDI" Longley
Founder & CEO, Artist, Teacher and Mother
An innovative storyteller, RIMIDI is a performance artist, vocalist, songwriter, musician, experience curator & designer and educator.
RIMIDI draws influence from growing up in a music-loving household that saw no boundaries between genres. As early as age eleven, she showed a talent for writing, filling notebooks with poetry and original lyrics. When her mother gave RIMIDI her first karaoke machine, her path as an artist became clear. After becoming a teacher, Girl Scout leader, Cheerleading Commissioner and Cheerleading Coach, it became very clear that serving the youth was another passion of hers.
RIMIDI has performed as a background vocalist for Aloe Blacc on ABC's 2018 Disney Holiday Special, and is an alumna of Betty Wright's "The M.O.S.T." songwriting camp. As the founder and owner of a record label, Noom Recordings, and a music publishing company, RIMIDI MUSIC, she is a sought-after collaborator known for her industry expertise both on stage and off.
A former teacher, she holds a M.Ed. from Concordia University-Portland and a Bachelors degree in Supervision and Management from Broward College. She has served as an educator for Miami-Dade County Public Schools and at a private school in Orange County teaching grades 2nd, 4th, 5th and middle school grades. She has also served as a mentor for Miami-based nonprofit youth organizations, Guitars Over Guns, FANM SAJ and Cherades YTP. RIMIDI is also the founder and CEO of GEM Culture , a 501(c)(3) youth organization empowering youth ages 13-18 by giving them the tools that they need to successfully navigate life.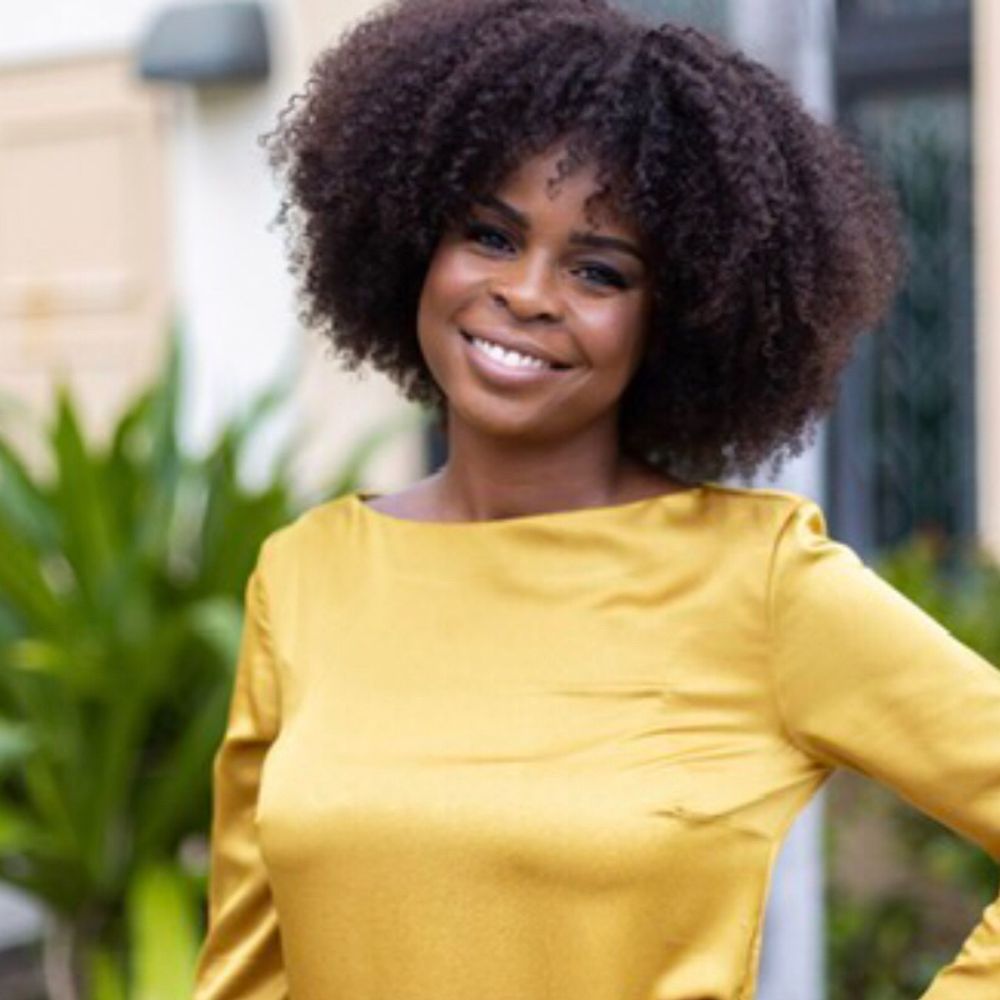 FABI POLYCARPE
Vice President, Mentor, Mother
Luxury construction and development dynamo. Ardent industry trailblazer.
Impassioned role model for youth.
Accomplished entrepreneur and business owner. Innovative art creator.
An overall powerhouse.
That is how to best describe Gem Culture Board of Directors member Fabienne Polycarpe.
For more than 10 years, Fabi has excelled in the dynamic industry of luxury construction and development. Having been afforded the opportunity to gain experience in general contracting, government and development, she has built a career that aptly reflects her profound knowledge and vibrant passion for this growing industry.
A graduate of Miami-Dade College, Fabi earned an Associate of Arts degree in Construction Management and a Bachelor of Arts degree in Business Management. Armed with this specialized training and education, Fabi has worked on several prominent luxury construction projects in South Florida, including Grove at Grand Bay in Coconut Grove, Botaniko in Weston, and Eight Seven Park in Miami Beach. These luxury residential properties boast state-of-the-art design, lavish amenities, and grand opulence for the most discerning of property buyers.
In addition to her professional accomplishments, Fabi has made part of her professional and personal mission to contribute to the advancement of women in the construction industry. From the projects she's selected, to the many partnerships she's formed, Fabi is committed to developing a path of upward mobility for other women to success in this industry just as she has.
Fabi's accomplishments isn't exclusive to her professional work. Some of her most fulfilling experiences has been her work with youth and community. Fabi is a former mentor for Big Brothers and Big Sisters of America, where she invested her vast knowledge and insight into helping local youth grow and develop into upstanding members of the community. Speaking of community, the non-profit foundation Fabi created specifically targets the underprivileged in our local communities. The focus of the work of the non-profit is to ensure access to quality education and affordable housing to those that need it most.
As a board member for GEM Culture, Fabi is devoted to fostering creative freedom and expression in, and the forward-thinking minds of our youth. She embodies and reflects the mission of this non-profit organization: refining our future generations of free thinkers, creatives and innovators. Her professional and personal experience serves as a well of knowledge and positive influence for every young person the organization is afforded to work with and empower on his/her development journey.
Fabi is not only an encourager of creativity and the arts, personally she enjoys partaking in these as well. When she's not securing major construction contracts or speaking to a group of eager young people, Fabi enjoys creative arts – specifically poetry and painting. She's also passionate about gardening as well.
Fabi's personal goal is simple:
To mentor young people to be better versions of themselves, and

To encourage young women and men to believe in themselves even if what they want to do is out of the norm.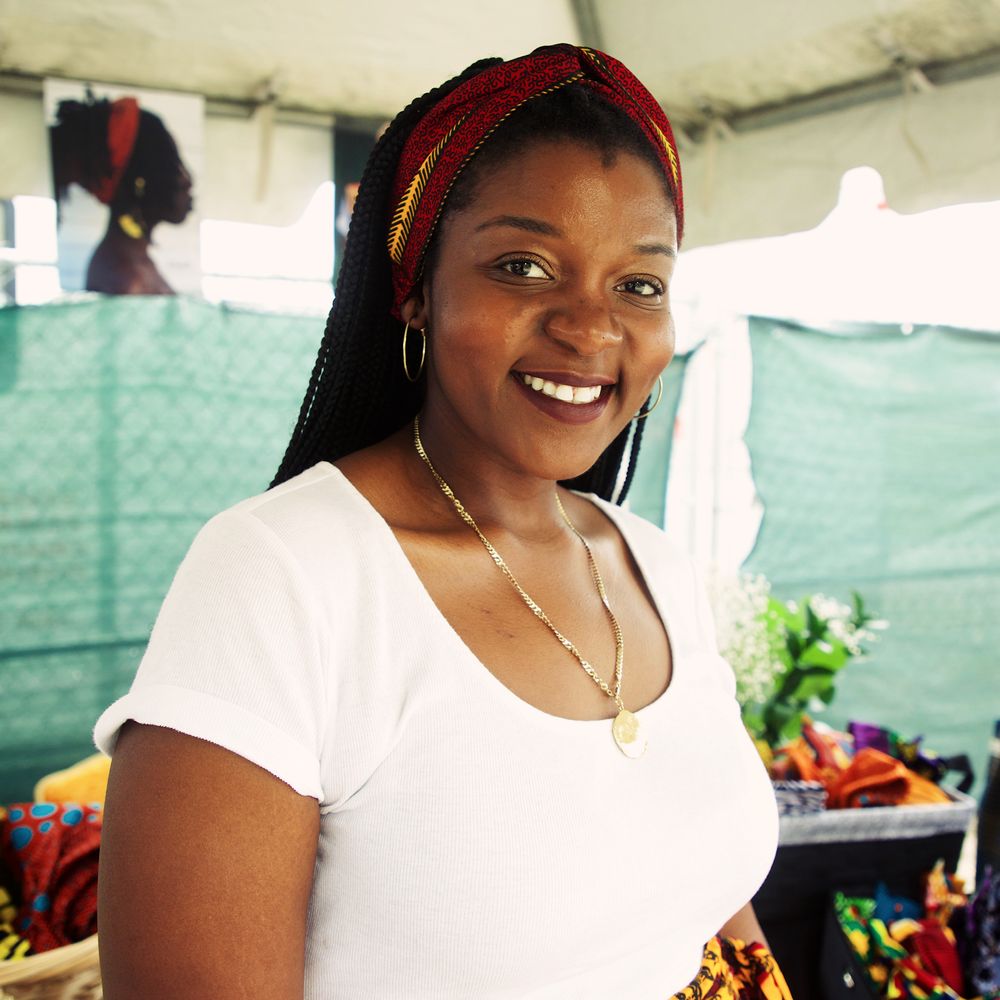 Keesha Morisma
Board Member, Mentor
Keesha Morisma is a stylist, designer and educator based out of Miami Florida. 
She started her career in fashion back in 2009 working as a visual merchandiser. 
Through this role she was able to utilize her eye for aesthetics and zeal for fashion as she dressed countless customers, mannequins and windows. She realized quickly that she had passion for styling and went on to purse and obtain an internship with Oscar De La Renta on his fashion show production team. While working along side stylists, fashion models, designers, seamstresses, show producers and Mr. De La Renta himself she knew that fashion and styling would be her life work.
Pursing her passion, Keesha continued her journey as a  freelance stylist. Styling for music videos, editorials, fashion shows, commercials, major campaigns and personal shopping. In 2018 after working alongside celebrity stylist Law Roach for award season in LA, she saw that there was a lack of storytelling and authenticity in fashion, so she took some time off and went to Paris, where she created zhuzh.  zhuzh is an accessory line that is committed to empowering artisans from across the diaspora by facilitating opportunities to create items using culturally significant fabrics and crafting techniques. 
Keesha continues to style and is focused on expanding zhuzh and using her brand to tell stories and highlight artisans from across the diaspora. She is also passionate about working with the youth through schools and different organizations, exposing them to the word of styling.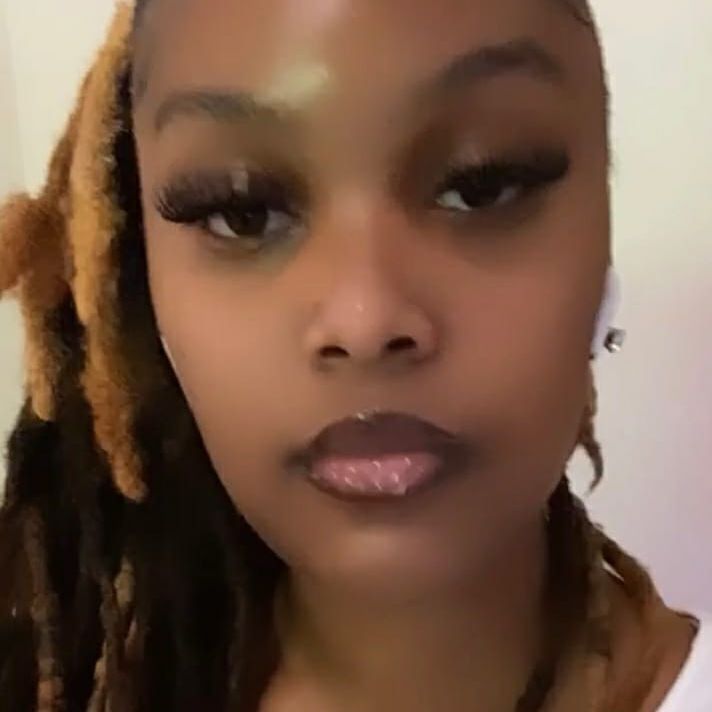 Laiya Pender
Youth Advisory Board Member
It's quite the unique and powerful experience when a young person is positively influenced by one of their peers. Having that real life example that proves no one is "too young" to get started is key to our youth making the kind of choices that will take them far in life. 
For Laiya Pender, this experience has a lot to do with why she is who she is. It's also why her work will prove to be impactful for years to come. 
Both an academic and a creative, this industrious high school junior is dedicated to helping other kids grow. Because she's had such great influences and experiences in her life, she consistently pays it forward in her work as a youth leader with Gem Culture. 
Laiya's primary focus in her leadership role is to help kids build their personalities, and to help give themselves their own identity. Included in her interactive, hands-on approach, Laiya is committed helping kids discover the freedom to "feel your feelings" and simultaneously stress the importance of coping with those feelings in a healthy way. What's most enthusiastic about teaching (and demonstrating) is to "learn about yourself, how to love yourself, and to know that you'll be okay no matter what you go through." 
The interest in being a peer leader started at an early age for Laiya, in her time as a Girl Scouts, and as a member of the youth organization FANM SAJ, Inc, where she held the role of "Circle Keeper". As a team leader, she made sure to provide an open, safe space to communicate, fostering trust and respect for others. In this safe space, young people were encouraged to talk about their issues in a productive and heathy way. During her time as a Girl Scout, Laiya earned several badges, was an active participant in community service, and she learned the importance of teambuilding. 
What also makes Laiya such a well-rounded youth leader and board member are her personal talents, special interests, and scholastic achievements. As a burgeoning chef in training, Laiya shares her food talents through her food & catering business Called Laiya's Kitchen. Weekly, Laiya prepares a specially curated menu with flavors, sights, and aromas that offer a unique and delicious culinary experience. Laiya's passion for education led her to her current dual enrollment status at Miami-Dade College, where her intended major is culinary arts.
Among the things that Laiya is passionate about is her belief in the power of working together and working as a team. She believes that "every battle doesn't need to be faced alone". Working together can help one achieve a lot of things. Laiya also believe in the power of self-discovery, which inspires her personal mantra: "Love yourself; spend time with yourself; be the best person you can be each day."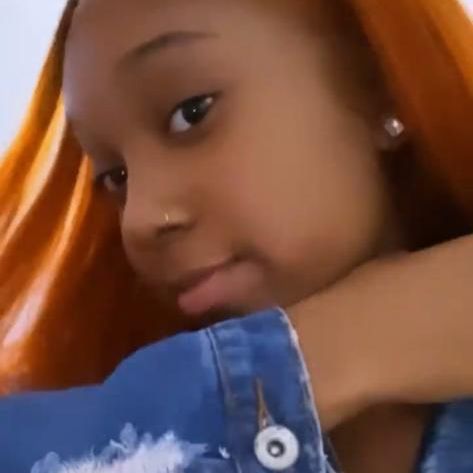 Milan Pender
Youth Advisory Board Member
When a young person effectively leads by BEING the example, there's no doubt that success is in that young person's future. 
The future for Milan Pender is quite bright. 
As a young scholar, budding entrepreneur, a creative master, and a future business maven, Milan is showing youth every day what is possible for them even at a young age. And she's doing in the best way – by DOING it as a young person. 
Having adopted her mother's passion for education and positively influencing young people, Milan got her start in youth development as a member of FANM SAJ, Inc. As a Circle Keeper, she helped groups of her peers learn and develop a variety of skills that would prove to be valuable as they enter adulthood. Milan's focus as a team leader was to help kids learn how to be open and accepting – of other people's opinions, lifestyles, life structures, and points of view. 
In her duties as a member of the Youth Advisory Board for this organization, Milan was afforded the opportunity to see another side of leadership – one that's proven to be valuable in her studies, and in her efforts to grow Gem Culture into the phenomenon it's destined to be. 
As a Gem Culture board member, Milan is afforded the opportunity to foster growth and development with the student members of the organization. She also participates in event planning, financial planning, ideation, organizational management, and creative development. This unique position further produces a well-roundedness in Milan that she daily demonstrates to her peers, reinforcing the believe that they too, can and will be successful. 
Aside from her studies as a high school sophomore (which includes dual enrollment at Miami-Dade College), Milan enjoys being a creative. As founder and lead designer of Itali Milan, she produces custom clothing with unique flair. Currently Milan is in brand development for this budding business. She's also a professionally trained dancer. Her time with famed dance instructor Tracy Young Byron. 
Milan is also a talented dancer. She's trained with renowned dancer and choreographer Traci Young-Byron developing her ability to be expressive through the power of dance and song. 
Milan's personal mantra is simple, yet profound – Be kind to others; be accepting of other's opinions and points of view. Always be yourself. Stand out; don't follow the crowd or trends. Be true to yourself; remember that you are worth it. 
No one can stop you from your success.