This week was pretty exciting as a two of our very own GEMs celebrated their transition from 8th to 9th graders. Of course, all of our GEMs are transitioning onto a new grade and, to be quite honest, we are VERY proud of them! This pandemic has taken us all by surprise and has truly shaken the grounds beneath our feet as we've had to learn and adjust to the current new norm. The world around us is changing as we know it, yet all of our GEMs have seemed to successfully been able to maneuver through the changes gracefully and with ease.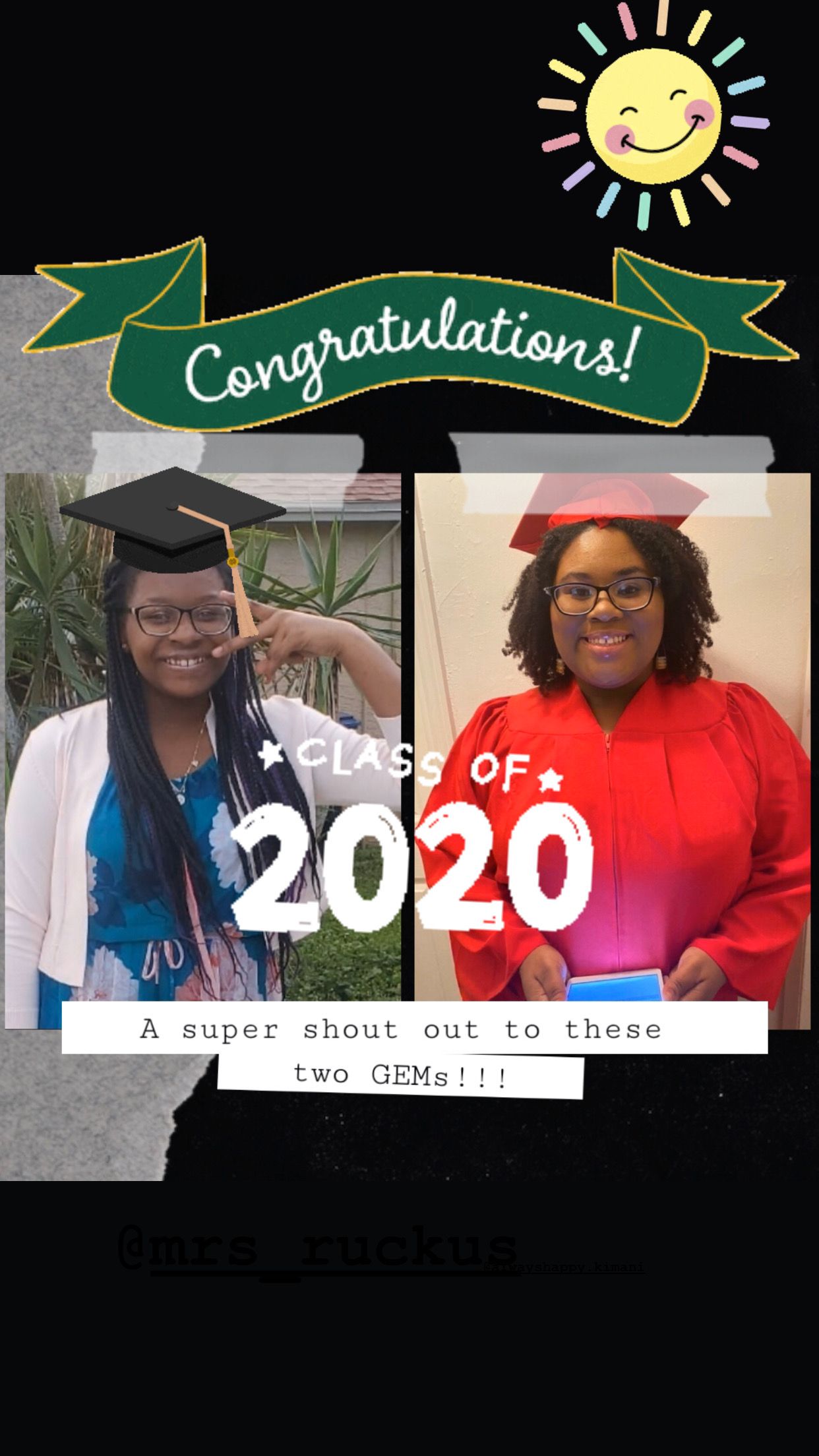 One thing that we know for sure is that we have no worries that each and every one of them will be successful going forward. We are proud to know that when life shakes them, they will still be able to reach their goals while having a sound mind. We know that if they fall, they will get back up. It is the GEM Culture way.
We would like to say thank you to all of their parents, teachers, mentors and administrative team. You deserve the very best for helping to add more value into the world by instilling and modeling the behavior that has contributed to these especially contributing, compassionate and productive individuals. Individuals who are, indeed, unique individuals to the core. We salute you for a job well done! Thanks to you, GEM Culture's vision to see a world filled with precious GEMs who value their worth and that of others is well on its way to manifesting into fruition.
And, of course, that goes to everyone within their village and extended. You all rock! Excellent job!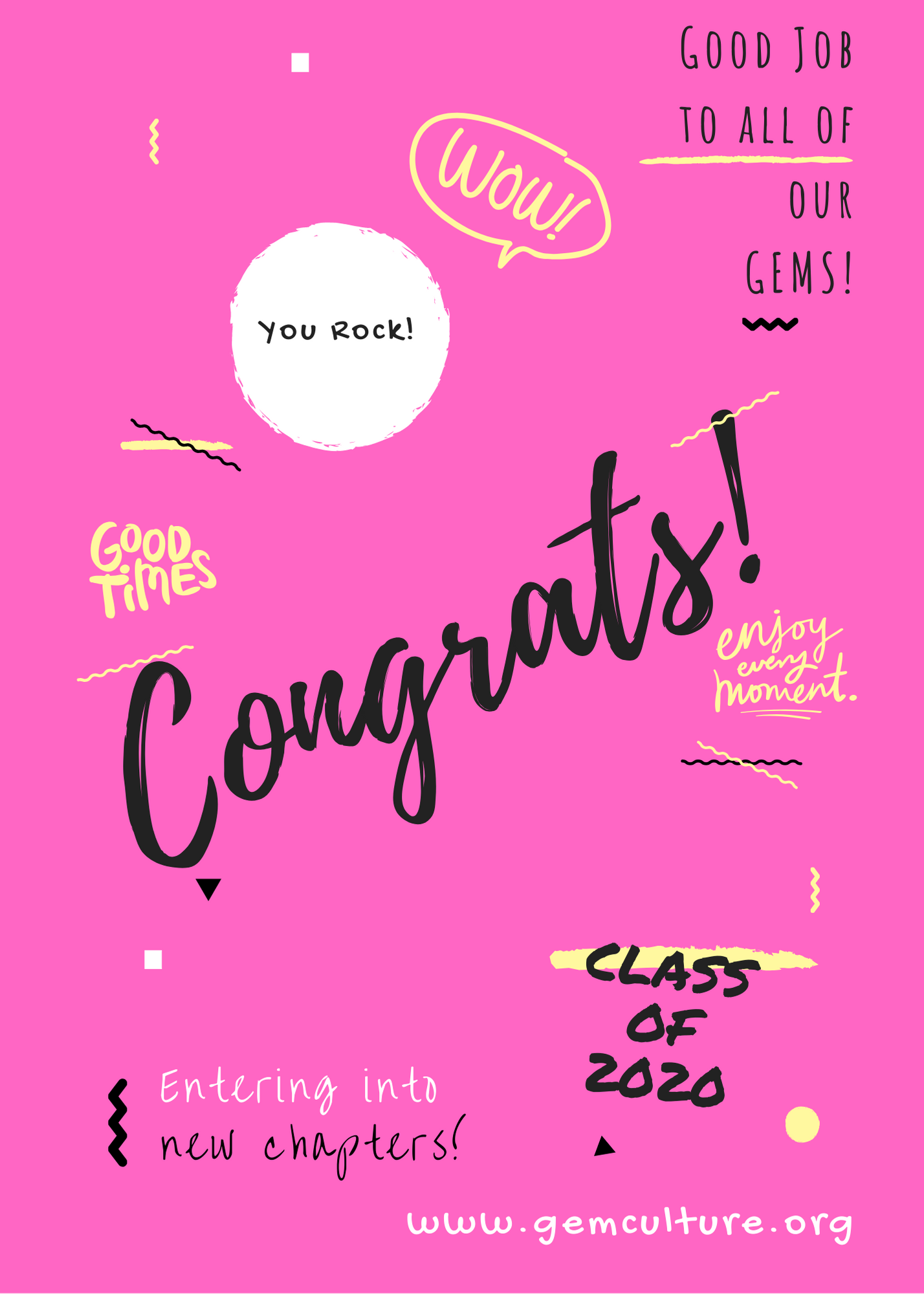 Congratulations, again, to the class of 2020 and to each of our GEMs and youth all over the world. We salute you! Keep up the great work!