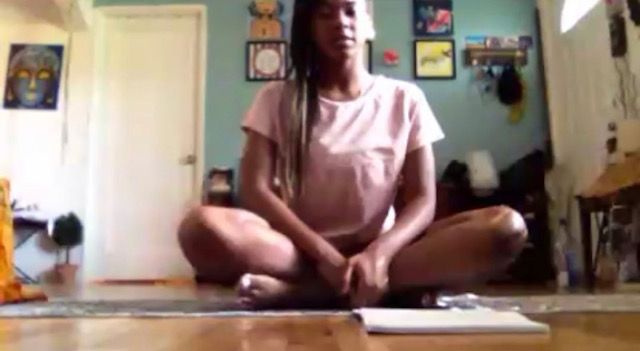 As for us, well... we've been quarantining and healing.
Ok, not that funny but..
FANM Saj and Collective Sistahood's Quarantine and Heal Session has been a huge success and we want to lift them up for such a job well done as we approach our last week of the Quarantine and Heal Sessions! We are honored to have partnered with them and other amazing community organizations to execute this much needed event. This particular session in the picture above is a moving meditation and meditation session led by the youth, brought to you in partnership with Melanated Essentials and of course, the Culture - GEM Culture!! It was with great pleasure and opportunity that we were able to teach this youth and others like her the benefits of meditation and how to teach it to others. She did an absolutely marvelous job leading this session. It's amazing what one could do once they put their mind to it. It was exciting to watch the process! And here's the kicker: she is one of GEM Culture's own!
And another one for the Culture! YES!
By the way, if you know youth between the ages of 13-18, all genders, please have them check out and register for our Virtual Self-Care Retreat. They can visit our website www.gemculture.org OR click here to register. Trust me, they'll be happy that they signed up!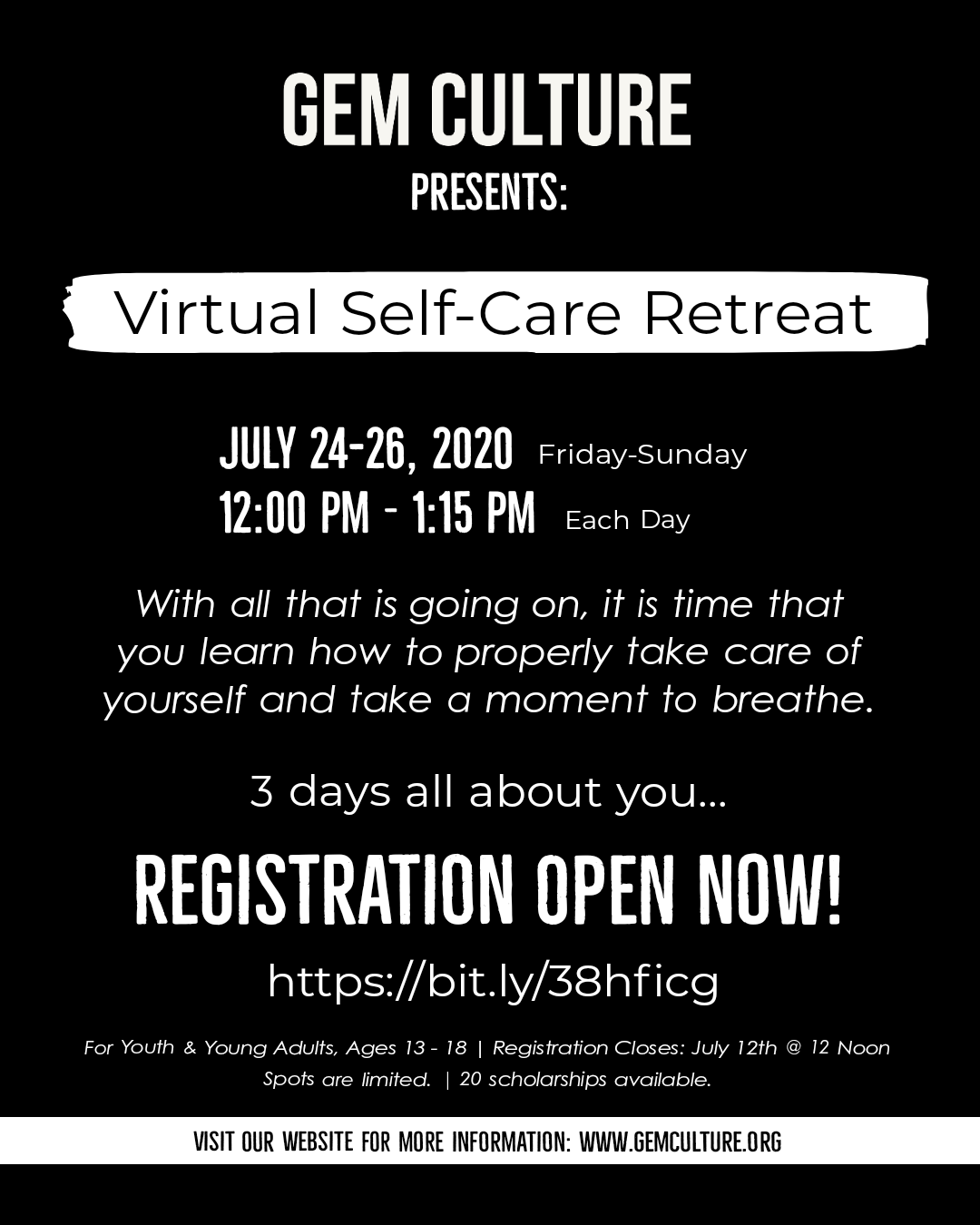 Be easy and remember to breathe everyone!
Peace and love,
GEM Culture, Inc.