20 youth, ages 13-18 were selected to join us during our Virtual Self-Care Retreat that took place this past weekend. The retreat took place over the course of three (3) days and focused on different techniques that will help them unlock the tools they need within to take good care of themselves, especially during the new changes happening around us. We invited some super cool Guest GEM Mentors who are experts in their field to join us and assist us on conveying the lessons that we needed them to learn each day!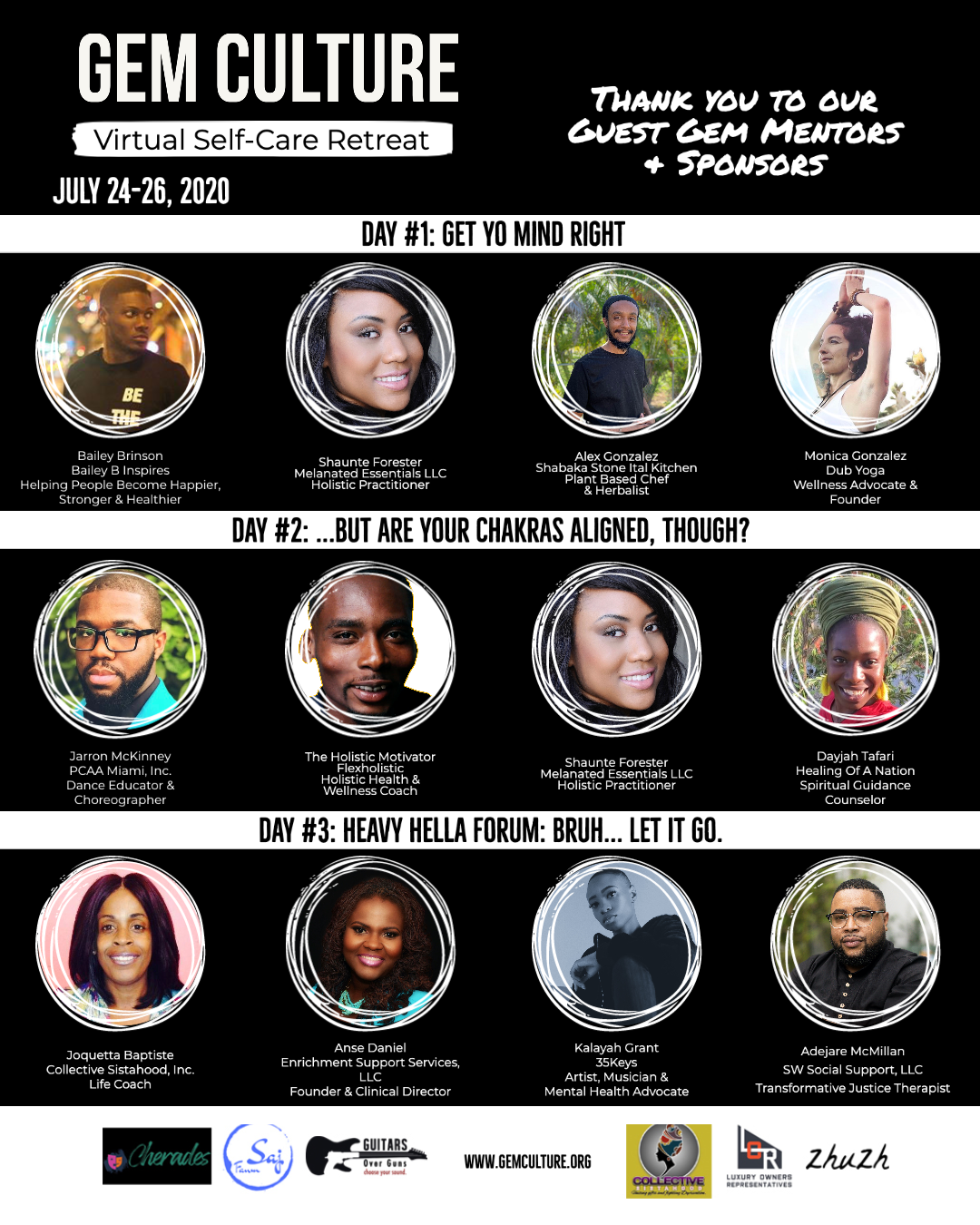 On day 1, we discussed energy and alignment by introducing to them the benefits of yoga and meditation as well as inviting them in practical application of each.
On day 2, we dived into the introduction of the chakras and,
On day 3, we closed out with our Hella Heavy Forum discussion where our conversation led us into talks about the pseudo self and being comfortable in your skin. We also discussed healthy ways to take care of ourselves.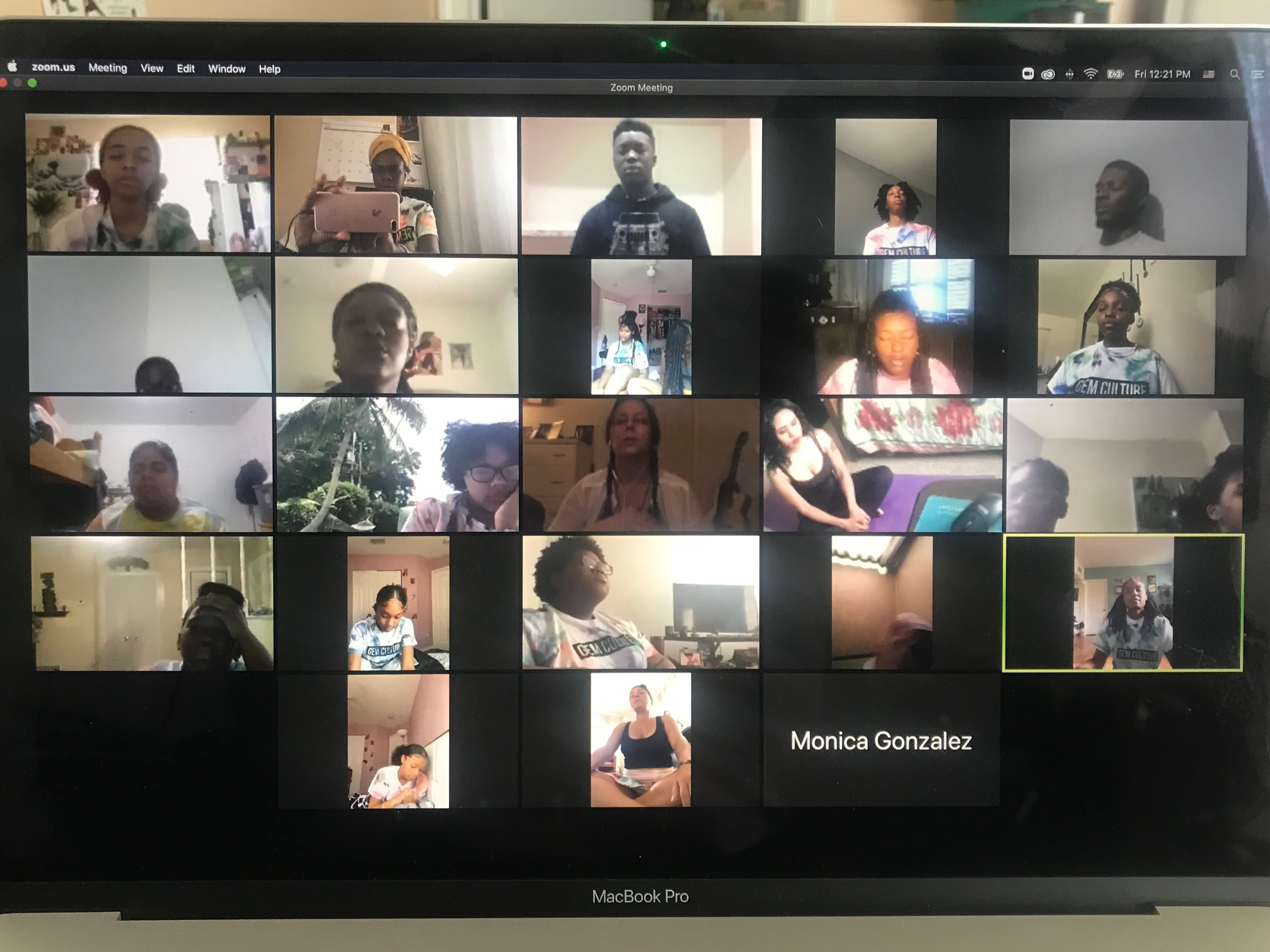 What an incredible experience it was to watch our GEM faces as we are positive that they enjoyed this experience THOROUGHLY! It excites us to get ready for our next retreat taking place in October, making it bigger and better. We appreciate every single one of our youth for showing up and committing to the retreat and themselves! Til next time...
Peace and Love,
GEM Culture, Inc.