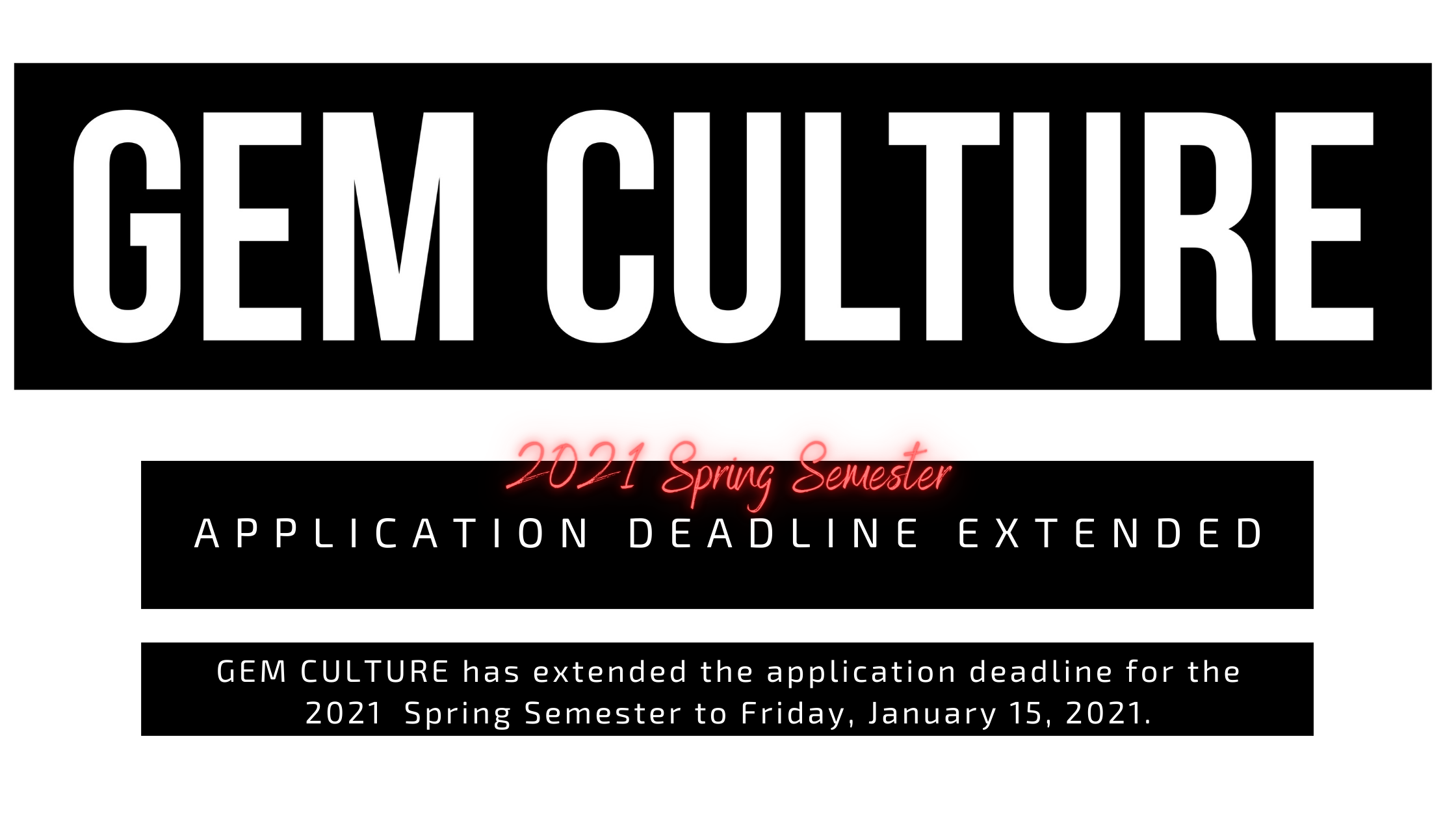 GEM Culture's CEO, Shawnnette Longley, today announced that GEM Culture, Inc. extended the application deadline for the 2021 Spring Semester to Friday, January 15, 2021. 
Studies show that participation in GEM Culture's programming improves self-esteem, confidence, and reduces stress keeping teens and young adults focused while improving their drive and motivation —including youth who have no healthy outlets.
GEM Culture, Inc., provides young people of all genders in Miami and throughout the state of Florida between the ages of 13 and 18 with at least 20 sessions in up to 19 weeks  with interactive learning experiences that teach and build on fundamental life and social-emotional skills that they may have limited or no exposure to, otherwise. Sessions take place primarily online via Zoom in a curated safe space. The Spring Semester of 2021 is primarily focused on diving deeper into self-care to ensure that our youth know what it means exactly to take care of themselves, boost their self-esteem, build their confidence and learn healthy boundaries. Participants are selected based on their application and interview which will take place online between January 25-27, 2021.
This past summer, over 20 youth located in Miami-Dade, Broward and Orange County, of all genders between the ages of 13-18, were served via GEM Culture's programming. The goal for 2021 Spring Term is to serve 25 youth in the same age range and locations.
Youth can apply online during the application period. The online application is available on GEM Culture's website. Updates will also be posted to GEM Culture's Instagram page. 
For more information, call or text (786) 730-9588. 
Individuals or entities looking to support GEM Culture's youth programming, should go to GEM Culture's website. Interested individuals or entities may also send an email info@gemculture.org for more information.